2015 North Webster Cemetery Walk
Videos are Available Here


Comedy Night
with Main on Main Improv Comedy Troupe
Friday, Dec. 4, 7:00 p.m.
in the NWCC Banquet Hall
Enjoy an evening of laughs and good clean fun.
Public Showing
Tuesday, Dec. 15, 2:00 p.m.
The library will show the WNIT-TV program Our Town featuring North Webster that aired Sept. 21. Videotaped by local residents, the program tells the story of our community.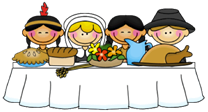 Library closes early at 5:00 p.m. on Nov. 25
Closed all day on Thanksgiving, Nov. 26
and Opens late at 1:00 p.m. on Nov. 27
301 North Main Street - North Webster, Indiana  46555
We're in the North Wing of the North Webster Community Center